LEARN FROM THE PROS
Business Resource Group wants you to succeed in the sale of your existing business or in your newly acquired business. We are lcensed agents acting as intermediaries who work . . . . . On this page you will find helpful exposure to owning a real life business and its operations, functions, and the funding of a small to mid-sized business.
Learn from Marcus
You probably know Marcus from The Profit. When he isn't running his multi-billion dollar business, he's on the hunt for small businesses in which to invest time, care, and money. He can't invest in every small business, but he can teach a new generation of entrepreneurs some of the secrets to his success. It all starts with People, Process, and Product - it sounds simple but few get it right! Keep watching, keep learning, and stay 100% in charge.

"Regardless of the size of your company, every business owner needs to know three numbers: 1) Your annual sales revenue, 2) Your gross profit margins., and 3) your expenses as a percentage of your gross profit."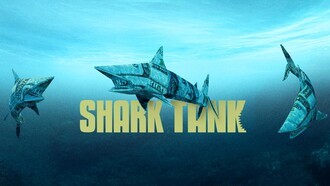 How to Propel Your Business from the Tank to the Bank
Here's your first glance at the book, Shark Tank Secrets to Success, which focuses on the practice, or rather, the application of that process. It's the perfect guide for ambitious businessmen and women who want to start and grow a thriving company. The readers are provided "with a real-life look at the daily challenges an entrepreneur tackles in order to run a successful company." It takes readers through the evolution of what it means to actually be an entrepreneur–from the pages to the pavement. And what better way to do that than through lens of Shark Tank?
Tune in to Shark Tank FRIDAYS 9|8c on ABC or watch free full episodes now!